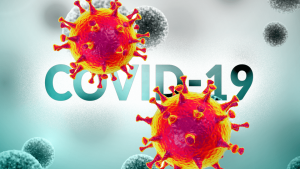 The Coronavirus/COVID-19 pandemic has transformed our lives in numerous ways already, and by most measures we're still at the beginning stages of this disruptive event. Businesses, communities and families are all adjusting to the realities of social distancing. Most are finding communication technology can help fill the gap in human connectivity, whether it be for work, church, group meetings, or sharing a laugh or recipe with family and friends.
By most measures the increase in use of these services has ranged from 30-50%, with some of the established business tools seeing a 50%+ increase in the video-specific features of their existing platforms. Conferencing apps have swiftly become some of the most downloaded on the iTunes App Store and Google Play. Here at No Cost Conference, we've seen a nearly doubling in use of our Free Conference Calling service. This is impressive, and may signal a serious shift to remote work even after the current storm subsides.
The tools in this space have grown significantly in number and feature list in the last few years, as the slow push toward remote working has taken hold. This trend has of course spiked in recent weeks, across the world, as entire populations now find themselves sequestered in their homes, looking for new ways to reach out.
Wading through the various services and feature lists can be daunting for newbies, and we're here to help you figure which conference calling service might work best for your needs.
NCC has recently updated our article featuring a comparison of conference calling services, geared toward business and individual users. We are in the process of creating a new piece that includes more providers and newly emerging technology. Stay tuned for that update.
If you already have Microsoft Office 365, Teams is already there for you. If you're a Google GSuite user, then Hangouts/Meet is a standard feature you may already be using. Slack users are likely just making more use of the tools they've been utilizing for a while now, with heavier reliance on video features from their list of partners.
Note that in general, many services are offering a totally free service, or at least an extended free trial, for educational organizations, NGOs and charities. On the other hand, most enterprise-level businesses will find that the services that they require typically come with a per-user/month price tag of some sort. Even the free trials come with a substantial caveat.
Free trials are not only there for you to use the service to see if it fits your needs, but certainly the service providers are hoping you will become familiar with their service while it's free and continue to use it as a paid service once the trial has expired. It's best to meet them on even footing by doing your research up front to establish long-term costs, before even using a free trial. This will avoid a situation where you must jump to another service in a few months to avoid an unbudgeted cost. If your budget simply won't allow for a paid service, limit your search now to only those with a core free offer that is permanent, like NCC Free Conference Calling Standard, for example.