Free Conference Calls, Video Calls, Group Screen Shares, Web Control. So Many Features!
Updated July 2019
How to decide what conference platform is for you?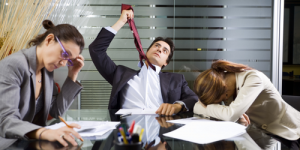 With all the conferencing options out there these days, it can be hard to sort through all the marketing blather and figure out which one is the best for your needs. Obviously, we're a little partial to the simplicity of Free Conference Calling from No Cost Conference, but our feature list is actually quite different from a number of the leading platforms out there, so it makes sense to take an objective look at it and try to provide some honest guidance. So here you go:
Basic conference services: NCC, Vast, West
Those that can include screen sharing: Uber Conference, Join.Me, Vast
Those that can include screen sharing and live video: WebEx, GoToMeeting, Skype, Google Hangouts, Vast
† Ease of setup was determined by the hurdles placed between the new user and their first conference. Quick signup with immediate access and no credit card or personal information is a 10. Personal info, credit card requirement, downloads of software, computer system requirements, etc, all reduce this score.
◊ It's likely that all users from the same company will be G Suite users, paid for at the rate noted, but outside callers are welcome to join at (often) no cost. They do need a Google login (like a Gmail account), however.
So Which Conference Service for YOU?
If low/no cost is a big factor in your decision making, go with NCC, Uber Conference (for small groups), Join.Me (for screen sharing) or Skype (for live video). Some of these services offer larger group calls as part of more expensive premium plans. Of these services, only NCC gives you calls of more than 50 participants for free (actually, up to 1000, and even more if it's pre-arranged). If you want to make sure your callers don't see any airtime or long distance charges, or have callers in other countries, have them call into any conference system via Skype or some other VOIP service.
If you need to share your screen with a small group, Uber Conference is the best value. WebEx, GoToMeeting, Skype, Vast, and Google Hangouts also offer this service, but with some additional hurdles.
For live video, Skype and Google Hangouts are the clear winners of this group, with Skype limited to 50 participants, and Google Hangouts offering up to 25 (**although it's easy to see how a video call will become unwieldy at anything over 10, depending on your screen size). Keep in mind that video calls are very bandwidth intensive, and that adding more users on video calls multiplies the chances of some kind of glitch or technical failure for at least one person.
BE AWARE: When costing out the various platforms, some increase your cost significantly for adding hosts to the conference platform. So for a small business where more than one person will be hosting conferences, this can become quite expensive. If a service offers a free trial, make sure to investigate the cost of an actual account, as it does you no good to get established with a service you like, only to find out later that it is beyond your budget.
Also make particular note of the additional charges, as these are almost always a per-caller, per-minute charge. So if a service offers toll-free conferencing at $.02/minute, that's per minute PER CALLER and will add up quickly. Using this math, a conference of only 30 people for an hour would incur a $36 charge, for just one call.
NOTE: In every case, users will need to connect to your conference in some way that is reliant on their internet connection, phone carrier, or some level of technical savvy. The lowest barrier is typically the best for large groups, and that's the simple phone.
Typical yearly cost comparison for a regular monthly conference call (not toll-free) of 15 people:
NCC: Free
Uber Conference: N/A (max 10)
WebEx: $162
JoinMe: N/A (max 5 on basic account)
GoToMeeting: $168
West: N/A (max 10 on basic account)
Vast: $192
Skype: Free
Google Hangouts: $50/user for business admins
If your number of participants bumps up to 60, there are only three of these services left to accommodate you:
NCC: Free
Uber Conference: N/A (max 10)
WebEx: N/A (max 50)
JoinMe: N/A (max 5)
GoToMeeting: $168
West: N/A (max 10)
Vast: $192
Skype: N/A (max 50)
Google Hangouts: N/A (max 25)